The Maintenance Shop offers locksmith services to the Meridian, Boise, Nampa, Caldwell, Eagle, Star, and Kuna areas. Our rates are very competitive to other locksmiths, so give us a call or fill out the form on our contact page. If it is an emergency, you can also send us a text.
When you buy a home, whether it be brand new or previously owned, make sure you rekey the locks for your safety. This especially applies to short sales, and foreclosures.
If you are a realtor and have obtained a foreclosure, have The Maintenance Shop rekey it for you before you list it, and have the buyers rekey again afterwards. A few realtors we work with actually give the rekeying to their buyers as a gift. What a novel idea!
Property Management
Property managers, make sure to rekey your rentals EVERY time someone moves out, even if they turned in their keys. Do you want the liability of someone having a key that shouldn't? If you own a property management company and have a lot of rekeyes to do each month you can get a volume discount with The Maintenance Shop. Contact us for details.
Automotive Locks And Service
Unfortunately, The Maintenance Shop does not service automotive locks. Since we are a home repair company, we limit our locksmith services to home and businesses. With all the different automotive key blanks in use today, and many with security chips, we do not have the room to maintain a good inventory of automotive blanks and keying kits. However, if you are locked out of your vehicle we can get you back in.
Our Rates
Our rates at The Maintenance Shop are lower than most if not all the other locksmiths in the Treasure Valley, and we have not raised our rates in four years.
Locks Rekeyed
We can rekey the locks to your home, apartment, or business to work with a new set of keys. All keys are cut on site and tested before we leave.
There is no extra charge if we need to replace springs, clips, or pin caps, and we lubricate each lock with graphite for smooth operation.
If your old locks are damaged and unable to be rekeyed, we will let you know and offer the most economical replacement solution.
Auto & Home Lockouts
When you are locked out of your car, home, or business, we can get you in with our professional lock opening tools. We service the entire Treasure Valley, and are less expensive than most other locksmiths. Our method of entry does not risk damage to lock mechanisms, automobile electronic wiring, or side panel airbags.
Locks Installed
If you need a deadbolt or other lock installed, we have the equipment to professionally cut a hole for the lock, latch, and strikeplate in wood or metal doors.
If you have really old locks, we can enlarge existing holes to accommodate new lock sizes.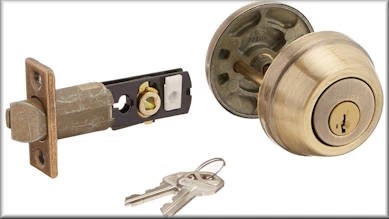 Kwikset Smart Key
You can recognize the Kwikset SmartKey lock by the little slot next to the key hole on the face of the lock. A SmartKey lock allows a homeowner to "rekey" their own locks. To do this requires two keys; the existing key that works the lock, and the new key that you want to change it to. These locks are more expensive than the traditional Kwikset locks. They are easy to work with, but if the existing key that works the lock is lost, or no longer works the lock because of mechanical failure, you will not be able to rekey Kwikset SmartKey locks without special tools. If this happens to you, give The Maintenance Shop a call. We can reset these locks for you with our special tools and key them to a new key.
If you are locked out of your home and have these locks installed on all your exterior doors, they are extremely difficult to pick open. However, they can be opened forcefully which most of the time still allows use of your key, but will not allow it to be rekeyed again.
Key Safes
If you have lost the combination to a key safe, we might be able to get it open for you without damage. A few years ago we opened a keysafe like the one pictured at the left for a property management company. and discovered the combination which opened nearly 30 other keysafes saving them over $1,200 in replacement value of the keysafes and keys that were locked inside.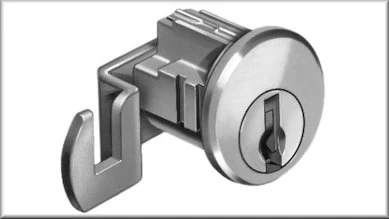 Mailbox Lock Replacement
We service mailbox locks. These locks are inexpensive, and not worth the cost to make replacement keys if the originals are lost, but we can replace the lock if it is damaged or you have lost your key.